Note: Started this collection March 17 (and went backwards from there, then forward, to assemble a lot of the VI I'd been seeing on Twitter regarding COVID-19, coronavirus, global pandemic – however you'd like to refer to this). The first page quickly filled up, and started loading slow, so I started page two to keep the viewing experience optimal. At this point, there's so much every day, that I'll probably just start a new page each week (What day is this? Oh. It's Monday. What month?)
Part one has the original "intro" I wrote for this (and it's copy/pasted on part two). Part one contains VI from January 25 – March 31. Part two contains VI from April 1 – 5. Again, I'll just start a new page weekly, to keep 'em fast loading. Part three has April 6 – 12. Part four has April 13 – 19.
April 26
"Systems thinking is too advanced for undergraduates" an economics professor once told me.

I just taught the basics of feedback loops to my 11 y.o. twins and then they drew this.

It's time to teach & use the tools we all need for the complex challenges we face now & ahead. pic.twitter.com/IbDdM889ek

— Kate Raworth (@KateRaworth) April 26, 2020
People who do not show symptoms may still be able to spread COVID-19. A face covering can help prevent you from spreading COVID-19 to other people. A face covering can include anything that covers your nose and mouth, including dust masks, scarves and bandanas. pic.twitter.com/MGh10QoHnw

— NYC Emergency Management (@nycemergencymgt) April 26, 2020
Cape Girardeau-style social distancing, example 2:
If you have to "ope," the answer is NOPE.#CapeCountyStrong#CapeCountyStrong pic.twitter.com/BPmKqCE7il

— Cape Girardeau City (@cityofcape) April 27, 2020
We've been working all weekend on #Ohio's path forward to restart. More details soon. #InThisTogetherOhio pic.twitter.com/iowsQ0fiYb

— Governor Mike DeWine (@GovMikeDeWine) April 26, 2020
Seen in Ghent: "survived 12 years & quarantine." @NPSchools pic.twitter.com/Fdtzo1ezaL

— Sara Gregory (@saragregory) April 26, 2020
Thanks to @SycamoreJrHigh's art students for sending this artwork along! It's dedicated to #Ohio's frontline and essential workers. Thanks also to all of #Ohio's teachers who continue to find creative ways to teach their kids from home! #InThisTogetherOhio pic.twitter.com/SkHuHnm2gD

— Governor Mike DeWine (@GovMikeDeWine) April 26, 2020
Here's the dial graphic I was looking for. Thanks @DesireeAbuOdeh (& @phlu, who I think shared it a while back): pic.twitter.com/19RAFRXzEb

— Lindsay Wiley (@ProfLWiley) April 26, 2020
In 1720 Marseille allowed a ship from plague-ridden Cyprus into port, under pressure from merchants who wanted the goods and didn't want to wait for the usual quarantine. More than half the population of Marseille died in the next two years. https://t.co/IDapJhFhzM pic.twitter.com/vovtuQ1s7o

— Tim Stearns (@StearnsLab) April 25, 2020
COVID-19 has revealed numerous risks that need to be addressed to avoid future pandemics. Read the first instalment in our @PreventionWeb series that highlights what needs to change in disaster management.@scott42195#PreventionSavesLives https://t.co/h2sMVcb6Dm pic.twitter.com/aDfo4JlziL

— UNDRR (@UNDRR) April 26, 2020
Ryan Carpenter is a pitcher for the Rakuten Monkeys in Taiwan.

His fiancée secretly arranged to have her face put on four cardboard cutouts of "fans" so she could be in the crowd for his games.

Inside one of the only sports leagues now playing on Earth:https://t.co/opnDSjMc7u pic.twitter.com/SF2WYqbjSg

— Jared Diamond (@jareddiamond) April 26, 2020
In a twist of fate……………#WritingCommunity pic.twitter.com/C2L9p4lyYA

— Bruce Medcalf aka The Dream Avenger (@TheDreamAvenger) April 17, 2020
April 25
#LALove pic.twitter.com/40bLEwUHEQ

— MayorOfLA (@MayorOfLA) April 25, 2020
Here's the chart showing that B.C. has the lowest #COVID19 deaths per capita of any jurisdiction with at least five million people in Canada, the United States and western Europe pic.twitter.com/A881WYPeKd

— Justin McElroy (@j_mcelroy) April 25, 2020
How to eat a Lobstah Roll 🦞 pic.twitter.com/00h5UUbHyX

— City of Nashua OEM (@NashuaOEM) April 24, 2020
Social Distancing on the Ile de la Grande Jatte pic.twitter.com/gWD5xHfsNR

— Philosophy Matters (@PhilosophyMttrs) April 25, 2020
Be like Bull #killthevirus credit to @USPacificFleet pic.twitter.com/mKgbQz0ZyV

— Navy Chief of Information (@chinfo) April 25, 2020
4/25: It's okay not to be okay. We're here to listen and help: 1-888-793-4357. #StayHomeDC pic.twitter.com/r2MV9vIXUA

— DC Homeland Security & EMA #StayHomeDC (@DC_HSEMA) April 25, 2020
On #NationalTelephoneDay, and any other day, you can contact the MHS Nurse Advice Line to speak with a registered nurse available 24/7 by phone: https://t.co/2QnbaIsU6l pic.twitter.com/KZZ1W3b02g

— TRICARE (@TRICARE) April 25, 2020
Wearing a cloth face covering CORRECTLY can help prevent the spread of #COVID19 to others. When you go out on essential trips, follow these "do's". If you have a child, remember those under age 2 should not wear a face covering. See https://t.co/lxWMe4NUBD. pic.twitter.com/gL8MKYCbM9

— CDC (@CDCgov) April 25, 2020
— NYAGV (@NYAGV1) April 24, 2020
We're proud to host @WCKitchen at Camden Yards tomorrow to provide meals to families in need: pic.twitter.com/ySKiS3cnxP

— Baltimore Orioles (@Orioles) April 25, 2020
🏡 #StayHome , save lives!
🧼 Wash your hands regularly — even at home.
🛒 Try to go shopping once a week or less, and wear a cloth mask.
📲 Need help? Call 211 to be connected to resources.
➡️ More #COVID19 info: https://t.co/L17hWKfAms#COVID19Va pic.twitter.com/JJfFuHqGiq

— VDEM (@VDEM) April 25, 2020
April 22-24
I took a couple days off from updating this. Sue me.
Misinformation during a crisis like #COVID19 can result in people being left uninformed, unprotected & vulnerable.

Get the FACTS here: https://t.co/aZNBNhNjia pic.twitter.com/BAW5zJ8JrF

— United Nations (@UN) April 24, 2020
Household cleaners and disinfectants can cause health problems when not used properly. Follow the instructions on the product label to ensure safe and effective use. Learn more about cleaning and disinfecting your home: https://t.co/PW0UbW8KeE. pic.twitter.com/rdcR9QJNIR

— CDC (@CDCgov) April 24, 2020
Kevin Woodcock would have absolutely nailed The New Now. pic.twitter.com/AKkvA1DYnp

— Jason Hazeley (@JasonHazeley) April 24, 2020
@UniWatch just got this: NFL-Teams branded face masks (with donations) plus the recently drafted and acquired jerseys. pic.twitter.com/2qjFLgI2Y9

— Germán Cabrejo (@Link73) April 24, 2020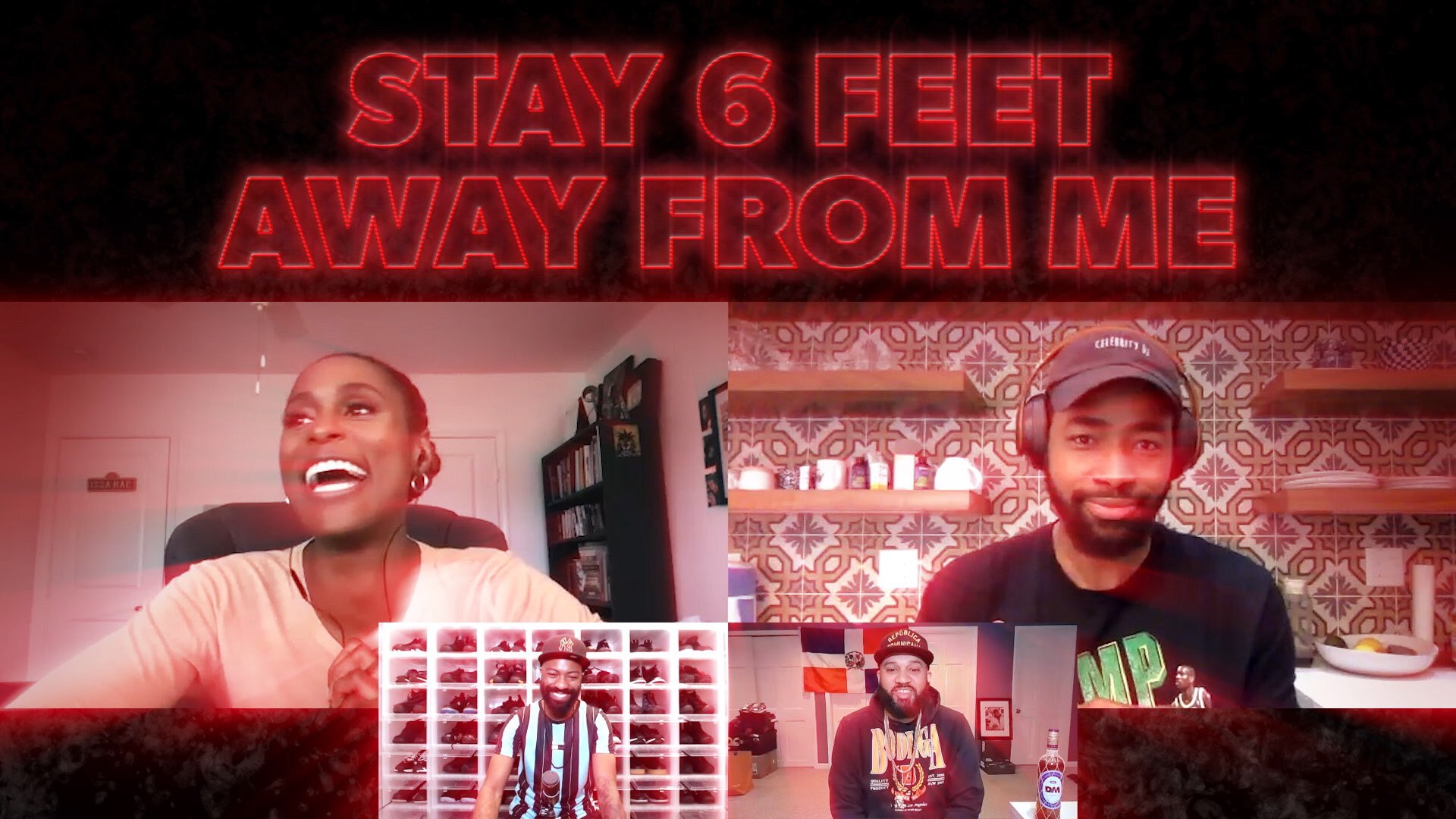 Did Issa call me old or did I tell her to back back gimmie 6ft?

Catch @IssaRae and I on @SHODesusAndMero tonight 11PT! @desusnice @THEKIDMERO #DESUSandMERO #SHOWTIME pic.twitter.com/eyipgiVnSs

— Jay Ellis (@JayREllis) April 24, 2020
Most Ohio press conference ever. pic.twitter.com/hS17RXiIpH

— McNeil (@Reflog_18) April 23, 2020
Journalists everywhere are learning about the security tradeoffs of several video conferencing tools. Our new chart can help you make the right decisions for your security. https://t.co/qpjAbDcd3m pic.twitter.com/2bojdMH7k5

— Freedom of the Press (@FreedomofPress) April 23, 2020
Cartoon pic.twitter.com/d7bCw6BOUV

— Bill Bramhall (@BillBramhall) April 23, 2020
Whelp: Hidden Outbreaks Spread Through U.S. Cities Far Earlier Than Americans Knew, Estimates Say https://t.co/1CpJWlnV4S pic.twitter.com/CYgBKZXDy8

— Rani Molla (@ranimolla) April 23, 2020
Your daily reminder that ads rule everything:

"One item stands out as the men unpack: a tin of Rams-colored M&Ms. The NFL would prefer the sponsor's candy appear in its TV shots."

From today's @SInow daily cover, inside one NFL GM's home draft war room: https://t.co/zNLd0JRmi4 pic.twitter.com/myjcjIMUGa

— Adam Duerson (@adamduerson) April 23, 2020
Sorry to post this here, but thought you might like it. From today's Private Eye. pic.twitter.com/Ko0mRVLjbW

— Karen Shipp (@KarenDShipp) April 23, 2020
A little Van Gogh clothing assemblage to brighten your day!! #asseblageart #laundryart #vangogh #vincentvangogh #parmacityschools #parma #pcsdparmaseniorhigh #parmaseniorhigh #artclass #distancelearning #distancelearning2020 pic.twitter.com/mgy3HZAURp

— Miss Guzzo's Art Class (@miss_guzzo) April 22, 2020
What about immune memory & protective immunity? When you meet the virus again, you should get an immediate mobilization of memory T cells & antibody response that protects you. *That is the goal, & what we hope those recovered from COVID-19 have, but we don't know. #FarberCOVID19 pic.twitter.com/00LF05d3yq

— Columbia Surgery (@ColumbiaSurgery) April 22, 2020
Ohioans: we stand with you.

Thank you for doing your part to help our world become a safer, healthier place.#Crew96 | #InThisTogetherOhio pic.twitter.com/IAWcwuc3tA

— Columbus Crew SC (@ColumbusCrewSC) April 22, 2020
We strongly encourage that you wear a cloth face mask while in public, but social distancing is still extremely important.

Learn more: https://t.co/mljN5mYyKJ#InThisTogetherOhiohttps://t.co/3lWx4IRScb pic.twitter.com/1OPS0WID6u

— Governor Mike DeWine (@GovMikeDeWine) April 22, 2020
This first-time dad, who uses Cued Speech to communicate, was amazed by the kindness of a nurse at Sentara Princess Anne Hospital who worked overnight to sew face masks with clear mouth coverings to allow for lip reading. #SentaraHeroes #HealthcareHeroes #WereInThisTogether pic.twitter.com/hZxHaOcvn8

— Sentara Healthcare (@sentarahealth) April 23, 2020
Virginia reports 675 new confirmed #covid19 cases, 23 new deaths and 87 new hospitalizations (and almost 4,000 new tests) #13newsnow pic.twitter.com/Qx9SjgUtvR

— Dan Kennedy 13News Now (@13DanKennedy) April 23, 2020
Legendary @RTDNEWS photographer Bob Brown got a classic shot today of lawmakers eating lunch. pic.twitter.com/qSWKkh1MPf

— Shawn Cox (@ShawnCoxRTD) April 23, 2020
At the direction of @GovernorVA, DMV offices will remain closed to the public until at least May 11. We will continue to process online and by-mail transactions.

Driver & vehicle credentials expiring 3/15-6/10 have been further extended. Learn more: https://t.co/yvQe7WeSTq. pic.twitter.com/QDfbz3Bgve

— VirginiaDMV (@VirginiaDMV) April 22, 2020
DYK that 6 feet is also the length of an average dog leash? Keep your distance when you're outdoors! #SocialDistancingPHL #DoingMyPartPHL pic.twitter.com/zWfyHkyvEa

— Philadelphia Public Health (@PHLPublicHealth) April 22, 2020
Meanwhile, delegates take a socially distant lunch on the steps of Virginia's Capital. pic.twitter.com/xXCR0t4Nt0

— Ben Paviour (@BPaves) April 22, 2020
April 21
Kids presented us with a written declaration of war. pic.twitter.com/DprEYqj02H

— Farhad Manjoo (@fmanjoo) April 21, 2020
2/ Here is the daily death toll in New York State and the rest of the country outside of New York. As you can see it's the first apparent nationwide spike that appears to be decoupled from the numbers in New York State. pic.twitter.com/4kHz9HYNtl

— Josh Marshall (@joshtpm) April 22, 2020
Have you ever wondered what #COVID19 misinformation looks like? By country, by topic…? Check out the data visualization @GoogleNewsInit
has developed using the #CoronaVirusFacts / #DatosCoronaVirus database. Right pointing backhand index https://t.co/QFtInN33se #CoronaVirus pic.twitter.com/8icU9INPXL

— IFCN (@factchecknet) April 22, 2020
— Derf Backderf (@DerfBackderf) April 21, 2020
Le dernier #URBA est en ligne! Un numéro spécial exclusivement disponible en format numérique sur les municipalités face à la #COVID19. 🦠

Bonne lecture!

PDF 👉 https://t.co/vy6KPr5EFP
ISSUU 👉 https://t.co/9c0xvrhKV2#polqc #polmun #çavabienaller pic.twitter.com/DBU8hHnXaI

— UMQ (@UMQuebec) April 21, 2020
Friday Magazine cover illustration in @ThePlainDealer, guide to 40 podcasts to check out when you're locked in. pic.twitter.com/vpcpyHl0Wt

— Chris Morris (@camorris) April 21, 2020
Wearing your mask helps to protect others from you.

Learn more: https://t.co/43ha3F3dQH #InThisTogetherOhio pic.twitter.com/FtrWdPdDMU

— Governor Mike DeWine (@GovMikeDeWine) April 21, 2020
Individual face masks are sold in a vending machine in the Harlem section of New York, Monday, April 20, 2020. | Photo Seth Wenig pic.twitter.com/Xh5E59pix3

— AP Images (@AP_Images) April 21, 2020
Need groceries? We have some helpful tips for grocery shopping during #COVID19. 🍅🥑🍞🍎🥫🧃🥩🥓 pic.twitter.com/gwsiZ7IUp7

— Red Cross Virginia (@VARedCross) April 21, 2020
#NewProfilePic pic.twitter.com/oWIPvz3Z6U

— 삼성 라이온즈 (@twittlions) April 21, 2020
April 20
.@GovRaimondo spells out criteria for starting to "reopen the economy" in #RI -SK #WPRO pic.twitter.com/f2U4STSBk1

— Steve Klamkin (@NewsProvidence) April 20, 2020
HAPPENING RIGHT NOW! Healthcare workers in Harrisburg are in the streets standing up & telling protestors of stay-at-home orders to #trustnurses because lives are at stake. #StayHomePA #StayHome @PatriotNews @PennLive @WITF @CBS21NEWS @ABC10 pic.twitter.com/f5edG4qUb2

— SEIU Healthcare PA (@seiuhcpa) April 20, 2020
The non-essential travel restrictions between 🇨🇦 and 🇺🇸 have been extended to May 21, 2020.

For all exceptions and more information on #COVID19: https://t.co/UKZ79d78kq pic.twitter.com/QBSB5vuZrv

— Canada Border Services Agency (@CanBorder) April 20, 2020
Experts say this pandemic may be the biggest source of Internet misinformation … ever.

We wants to help. Here's an illustrated guide by @connjie (& a podcast episode by @MilesParks) that will help you sharpen your misinformation Spidey senses: https://t.co/BizKyW2SvJ pic.twitter.com/yLZ8iHE6JQ

— Life Kit (@NPRLifeKit) April 20, 2020
In Howard County, we are utilizing the State's VEIP site in Columbia to assist in providing our community with tests. Here is information on the process on how to get tested for COVID-19 at the VEIP station.

More info: https://t.co/EROHeDLjZX pic.twitter.com/tJS8NM6QaV

— Calvin Ball (@HoCoGovExec) April 20, 2020
Through their new charitable program @PlutFamPartners, Adam and Allison Plutko donated 50 handmade Indians-themed masks to @CleFoodBank today to help keep their staff and @OHNationalGuard safe and healthy.

Thank you so much for your generosity, @PapaPlut09 & @MrsPlutko! pic.twitter.com/O0duhM0wIc

— Tribe Inspires (@TribeInspires) April 20, 2020
Reporting on mis- or disinformation too early, even to debunk, can be harmful. But how do we know when the time is right?

An answer to this (and many other reporting dilemmas) can be found in our Essential Guide: https://t.co/QSAMzDeV1p pic.twitter.com/cZi9nzPifw

— First Draft (@firstdraftnews) April 20, 2020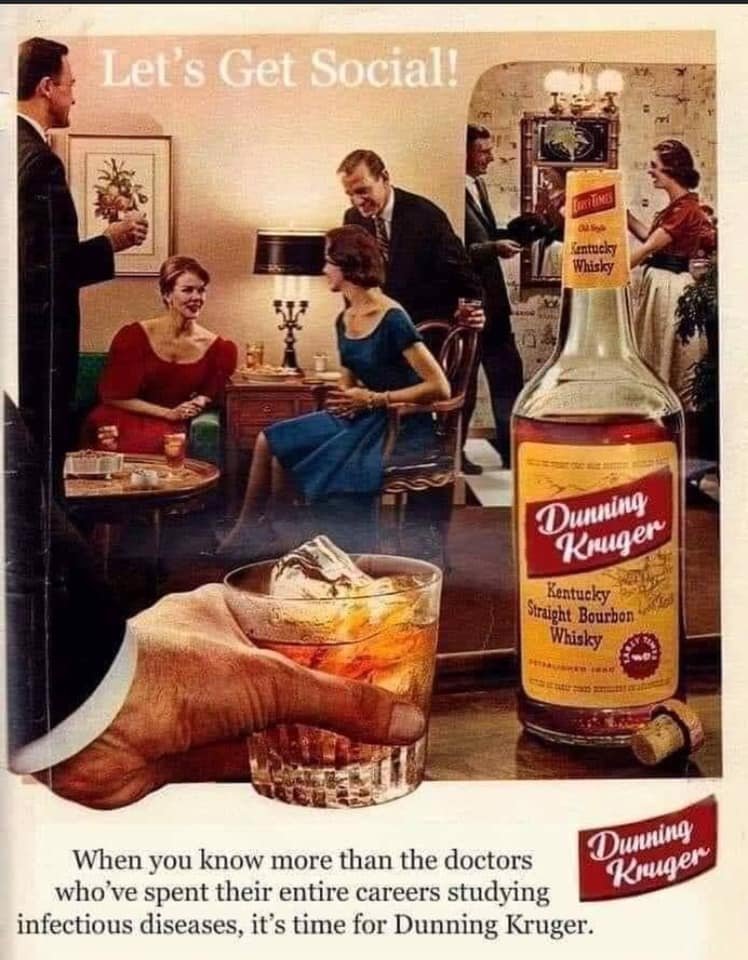 This is meme perfection pic.twitter.com/SRqhsLHlxr

— Chris Turner (@theturner) April 20, 2020
Unique graduation for the U.S. Air Force Academy's Class of 2020

(📷Trang Le) pic.twitter.com/cqPU0lyLac

— J.D. Simkins (@simkinsjourno) April 20, 2020
@GovLarryHogan's Executive Order requiring face
coverings when inside any retail establishment—including grocery stores & pharmacies—or when using public transportation in Maryland is currently in effect.

For further guidance, visit: https://t.co/5s79gYTs8N pic.twitter.com/Ga5okiMtQo

— Maryland Emergency Management Agency (MDMEMA) (@MDMEMA) April 20, 2020
BREAKING: May contract for WTI crude oil settles at negative $37.63/barrel, down 305% https://t.co/HlsH3slbGO pic.twitter.com/6Zf848zhNP

— CNBC Now (@CNBCnow) April 20, 2020
It may be especially challenging for children and teens to adapt to the many changes taking place due to the COVID-19 outbreak. Here are some helpful tips on behaviors to watch for in your children and ways to support them calmly and confidently. pic.twitter.com/OKvcz00qGC

— NAVAL MED CEN PORTS (@NMCP1) April 20, 2020